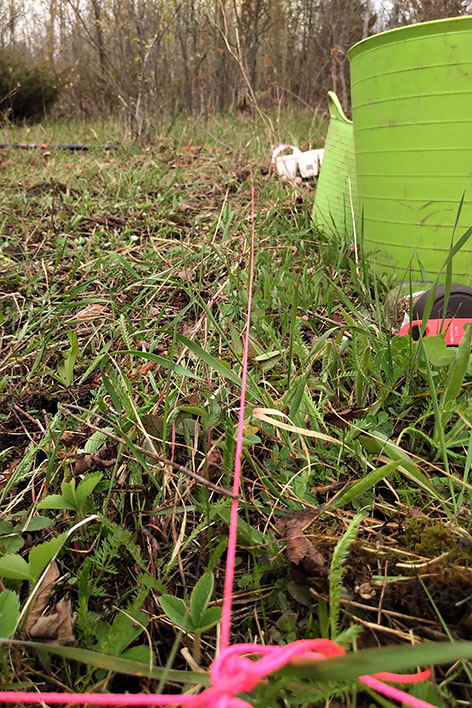 Areas are marked for recorded keeping, site success, continuous interactional studies, and research.
Greenscapes by Design,
Is a landscaping company with considerable expertise in native plants. With this knowledge of plants and keen interest in biodiversity, Greenscapes by Design provides the perfect solution. Planting and seeding is achieved with minimal soil disruption, to also maintain the complex soil micro-organisms and support long term, soil sustainability. This approach, in turn promotes plant health. When the WFP is linked together with the Honeybee Placement Program (HPP),there is NO COST $$$, NO WORK, and NO PLANNING required by the program participants. Golden Goo covers everything. Landowners only provide the space for a specified period of time and we do the rest.
The landowner and Golden Goo enter in an agreement, a WFP Letter of Understanding (LOU). This agreement provides guidelines, requirements, timelines, and responsibilities within the WFP.